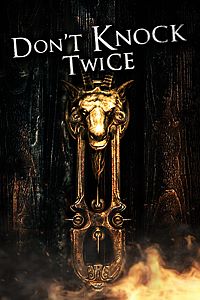 Content: Don't Knock Twice
Check pre-order price and availability in your Xbox LIVE region
Game Description: You may pre-download this game, but it will not be playable until release date (09/04/2017 – 5:00 PM).
Don't Knock Twice is a first-person horror game based on a psychologically terrifying urban legend. To save her estranged daughter, a guilt-ridden mother must uncover the frightening truth behind the urban tale of a vengeful, demonic witch. One knock to wake her from her bed, twice to raise her from the dead. Explore a grand manor house and interact with almost every object you see. To find and save your daughter, you will explore all depths of the manor, searching for hidden clues and using items to fight or escape the terror that surrounds you.
Pre-order now and save 20% – Limited Time Offer.
Xbox One Pre-Order FAQ