Category:

Xbox Store
Time Recoil Is Now Available For Digital Pre-order And Pre-download On Xbox One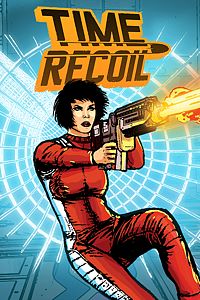 Content: Time Recoil
Check pre-order price and availability in your Xbox LIVE region
Game Description: You may pre-download this game, but it will not be playable until release date (09/14/2017 – 5:00 PM).
Time Recoil is a top-down shooter where you kill to slow time, experience amazing slow motion gunfights, and trigger spectacular special moves. Your mission is to save the world from Mr. Time, a time manipulating mad scientist turned evil dictator. Shoot, dodge, and dash through his evil empire guns blazing and unleash your super powers!
Pre-order now and save 20% – Limited Time Offer.
Xbox One Pre-Order FAQ