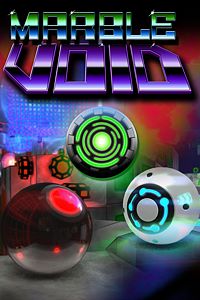 Content: Marble Void 
Check pre-order price and availability in your Xbox LIVE region
Game Description: You may pre-download this game, but it will not be playable until release date (10/02/2017 – 9:00 PM).
Drop into the retro-futuristic world of Marble Void! A 3D Platformer inspired by old school platformers, Marble Madness, Marble Blast Ultra and the 80's. Pilot your Marble through puzzles and skill based obstacles to complete stages. With 3 tiers of difficulty and mini games, Marble Void is easy to pick up and play, yet tough to master! Moving platforms, switches, teleporters, gravity modifiers, kill spheres and more await you in 40+ stages of varying difficulties. Great for all ages!
Xbox One Pre-Order FAQ