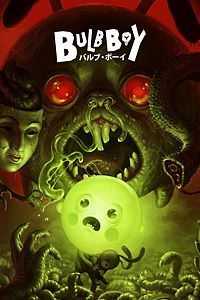 Content: Bulb Boy
Check pre-order price and availability in your Xbox LIVE region
Game Description: You may pre-download this game, but it will not be playable until release date (10/05/2017 – 9:00 PM).
Bulb Boy is an intuitive horror adventure about a boy with a glowing head (alright, it's a bulb…) inspired by Machinarium and Gobliiins. Solve puzzles, defeat wicked monsters and reveal bulby's abilities to unfold a twisted tale. Ohhh… And don't forget to save your Grandpa-raffin and Mothdog from the frightening darkness.
Xbox One Pre-Order FAQ