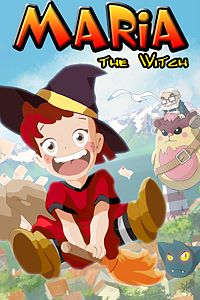 Content: Maria The Witch
Check price and availability in your Xbox LIVE region
Game Description: A fantastic adventure and addictive game! Try and retry, to control her clumsy broom and travel through many different magical worlds. Cross the magical portals and face funny cute evil enemies! Locate and get coins to buy checkpoints Many different items help you to get coins and mails!
Purchase Maria The Witch for Xbox One from the Xbox Games Store
Product Info:
Developer: Naps Team
Publisher: Naps Team
Website: Maria The Witch
Twitter: @NapsTeam