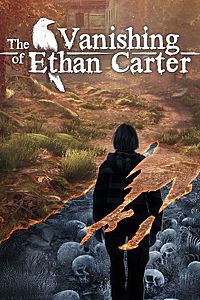 Content: The Vanishing Of Ethan Carter
Check price and availability in your Xbox LIVE region
Game Description: The Vanishing of Ethan Carter is a first-person story-driven mystery game focused on exploration and discovery. You play the game as Paul Prospero, an occult-minded detective who receives a disturbing letter from Ethan Carter. Realizing the boy is in grave danger, Paul arrives at Ethan's home of Red Creek Valley, where things turn out to be even worse than he imagined. Ethan has vanished in the wake of a brutal murder, which Paul quickly discerns might not be the only local murder worth looking into.
Purchase The Vanishing Of Ethan Carter for Xbox One from the Xbox Games Store
Product Info:
Developer: The Astronauts
Publisher: The Astronauts
Website: The Vanishing Of Ethan Carter
Twitter: @TheAstroCrew