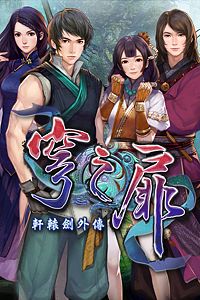 Content: Xuan Yuan Sword: The Gate Of Firmament
Check price and availability in your Xbox LIVE region
Game Description: Once upon a time, the Emperor of Heaven was so desperate to find his lost daughter that he forced the Gates of Heaven open. He granted mortals who had gained access to heaven divine powers in the hope of recruiting them to locate her. However, his plan backfired and the mortal world became embroiled in turmoil. Constant chaos and warfare brought only misery and suffering to the common people. Emperor Zhuanxu, along with Fuxi and Nuwa, convinced the Queen of Huaxu to forcibly close the Gates of Heaven. Since then, movements between the mortal world and heaven all but ceased. This episode came to be known as The Great Sundering (Juedi Tiantong).
Buy now and save 20% – Limited Time Offer.
Purchase Xuan Yuan Sword: The Gate Of Firmament for Xbox One from the Xbox Games Store
Product Info:
Developer: DOMO Studio
Publisher: E-Home Entertainment Development
Website: Xuan Yuan Sword: The Gate Of Firmament
Twitter: @eHomeBJH