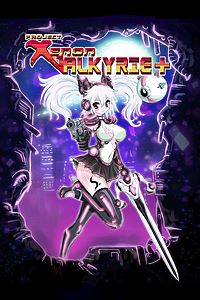 Content: Xenon Valkyrie+
Check pre-order price and availability in your Xbox LIVE region
Game Description: You may pre-download this game, but it will not be playable until release date (02/20/2018 – 4:00 PM).
Xenon Valkyrie is a rogue-lite platformer game with RPG elements in which you must fight to the deepest part of a moon and halt the plans of a wicked witch. Obtain many weapons as you fight through a unique, randomly-generated world every time you play. Encounter many characters, stores and enemies that tell a legendary story. With traditional graphics and high quality chiptune music, level up and get the amazing power of the Xenon Valkyrie!
Pre-order now and save 10% – Limited Time Offer.
Xbox One Pre-Order FAQ