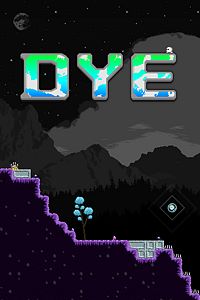 Content: DYE 
Check price and availability in your Xbox LIVE region
Game Description: DYE is a challenging precision platformer where you help Hue rescue Pigments and defeat the nefarious Necrolights in order to restore color to the world! Jump, wall jump and float your way through 4 unique worlds with hundreds of challenges ranging from beginner to advanced level.
Buy now and save 10% – Limited Time Offer.
Purchase DYE for Xbox One from the Xbox Games Store
Product Info:
Developer: Bat Country Games
Publisher: Bat Country Games
Website: DYE
Twitter: @BatCountryGames