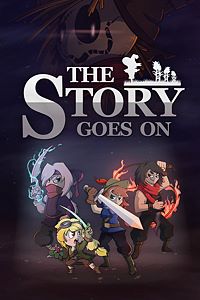 Content: The Story Goes On
Check pre-order price and availability in your Xbox LIVE region
Game Description: You may pre-download this game, but it will not be playable until release date (03/01/2018 – 9:00 PM).
Drop into the unfinished storybook of a crazed author, on the brink of being discarded forever. Discover what it means to become a hero worth writing about. "The Story Goes On" is a different take on the hack'n'slash genre: combining elements of permadeath, random world generation, dozens of unique items and an overarching story.
Xbox One Pre-Order FAQ