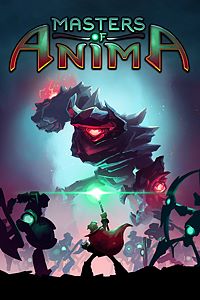 Content: Masters Of Anima
Check pre-order price and availability in your Xbox LIVE region
Game Description: You may pre-download this game, but it will not be playable until release date (04/09/2018 – 5:00 PM).
Masters of Anima is an original adventure game that takes you deep into the magical world of Spark. Battle against the forces of evil in strategic, action-packed battles, where making tactical decisions quickly is vital. Summon and control large armies of up to 100 Guardians, thanks to intuitive and innovative gameplay.
Xbox One Pre-Order FAQ