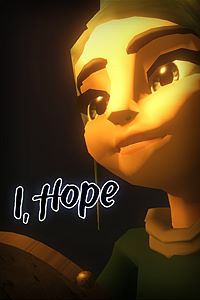 Content: I, Hope
Check price and availability in your Xbox LIVE region
Game Description: A young girl named Hope lives peacefully with her Grandpa upon an island floating in the clouds. That is, until one day, a dark monster called Cancer attacks and destroys her village, ensnaring the surrounding islands with its evil tentacles. Hope must travel to these islands to free their creatures and acquire the weapons she will need to defeat her ultimate enemy.
Developed in partnership with hospitals and child researchers to have a poignant impact on the lives of children fighting cancer, "I, Hope" is also donating fully 100% of all sales to GameChanger Charity, an organization that supports children and families fighting cancer and other life-threatening illnesses.
Purchase I, Hope for Xbox One from the Xbox Games Store
Product Info:
Developer: Kenny Roy
Publisher: GameChanger Charity
Website: I, Hope
Twitter: @KennyRoy / @GameChangerOrg