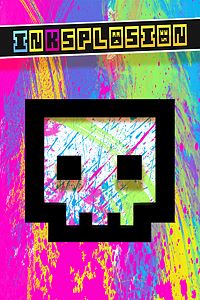 Content: InkSplosion 
Check pre-order price and availability in your Xbox LIVE region
Game Description: You may pre-download this game, but it will not be playable until release date (05/08/2018 – 9:00 PM).
Why should war be hell when it could be fun? Enter InkSplosion, a single screen twin-stick shooter, where the only real enemy is beating your previous high-score! Inspired by both modern and old school shooters and from the developers behind Midnight Deluxe, InkSplosion is an arcade delight that is simple to learn, yet hard to master, thanks to endless levels that are decorated only by your colourful ammunition. Should you rise to the challenge and emerge experience, it only means it is time to bid "farewell" to Normal mode and say "hello" to Arena and Hard, 2 brutal modes that would offer even the most gung-ho of players a worthy conquest! Once you start playing, it becomes really hard to stop!
Xbox One Pre-Order FAQ