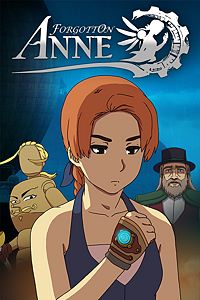 Content: Forgotton Anne
Check pre-order price and availability in your Xbox LIVE region
Game Description: You may pre-download this game, but it will not be playable until release date (05/14/2018 – 9:00 PM PT).
Discover a beautifully realized world of wonder filled with Forgotlings – charming everyday objects brought to life, bursting with personality. Uncover the truth behind the harrowing conflict taking place between an impassioned ruler and ruthless rebellion. Harness the power of Anima, the energy that brings life to the Forgotten Lands. Use it to solve puzzles and command ultimate control over Forgotlings' lives. Choose carefully. Your words and actions can alter the tale being told thanks to a branching dialogue system that places the power in your hands.
Xbox One Pre-Order FAQ