Need more Just Cause in your life? Who doesn't?! To celebrate the imminent launch of Just Cause 4 on December 4, we're spoiling you this week with more Just Cause mayhem than ever before. It's time to wingsuit back into Medici! Starting at 5:00 p.m. PDT on Tuesday, October 30 and running until 9:00 a.m. PDT on Monday, November 5, Xbox Live Gold members will be able to take control of Rico Rodriguez, the most explosive action hero, and fight to liberate the Mediterranean island paradise from the brutal rule of General Di Ravello for free during the Free Play Weekend event.
With over 400 square miles of complete freedom from sky to seabed and a huge selection of explosive weaponry, gadgets and vehicles, prepare to unleash chaos in the most creative ways you can imagine. Be sure to practice your grapple hook, wingsuit and parachute skills in preparation for your biggest challenge yet in Solís; the setting for Just Cause 4!
Best of all, Just Cause 3 will be up to 70% off on the Microsoft Store during the Free Play Weekend event. Then, starting on Tuesday, November 6 and running to Monday, November 12 (after the free weekend event), take advantage of another sale on the Just Cause series across the Microsoft Store where you can save up to 90% off Just Cause 2 and up to 70% off Just Cause 3 XXL and up to 75% off the Just Cause 3: Air, Land, and Sea Expansion Pass.
To download Just Cause 3 during the Free Play Weekend event, search for the game on the Microsoft Store via the Xbox Dashboard.
Play the Original Just Cause vis Backward Compatibility
The 2006 classic is back! Starting today, Just Cause now supports Backward Compatibility. Now you can play the entire Just Cause series from JC1 to JC4 on Xbox One!
In Just Cause, Rico is a field operative and specialist in regime change backed by a top-secret US government agency who will overthrow the corrupt government of San Esperito. Just Cause offers the freedom to tackle your assignments however you want: playing the island's factions against one another, inciting a rebellion among the masses and building alliances with rebel forces and drug cartels. The action takes place over 250,000 acres of mountains, jungles, beaches, cities and villages. The island can be explored by land, sea and air, as you will have an exciting array of vehicles at your disposal.
Just Cause 4 Available December 4 on Xbox One
Have you watched the latest Just Cause 4 trailer yet? In JC4, Rico Rodriguez (now rogue from the Agency) visits Solís in South America hell bent on uncovering the truth behind his father's death. Check out the Just Cause 4 story trailer below:
It's time to bring the thunder! In Just Cause 4, Rico Rodriguez returns with his biggest challenge yet. Everything you loved about Just Cause returns alongside new ground-breaking features and a wide variety of tools. Just Cause 4 is quite possibly the most ambitious game we've ever made.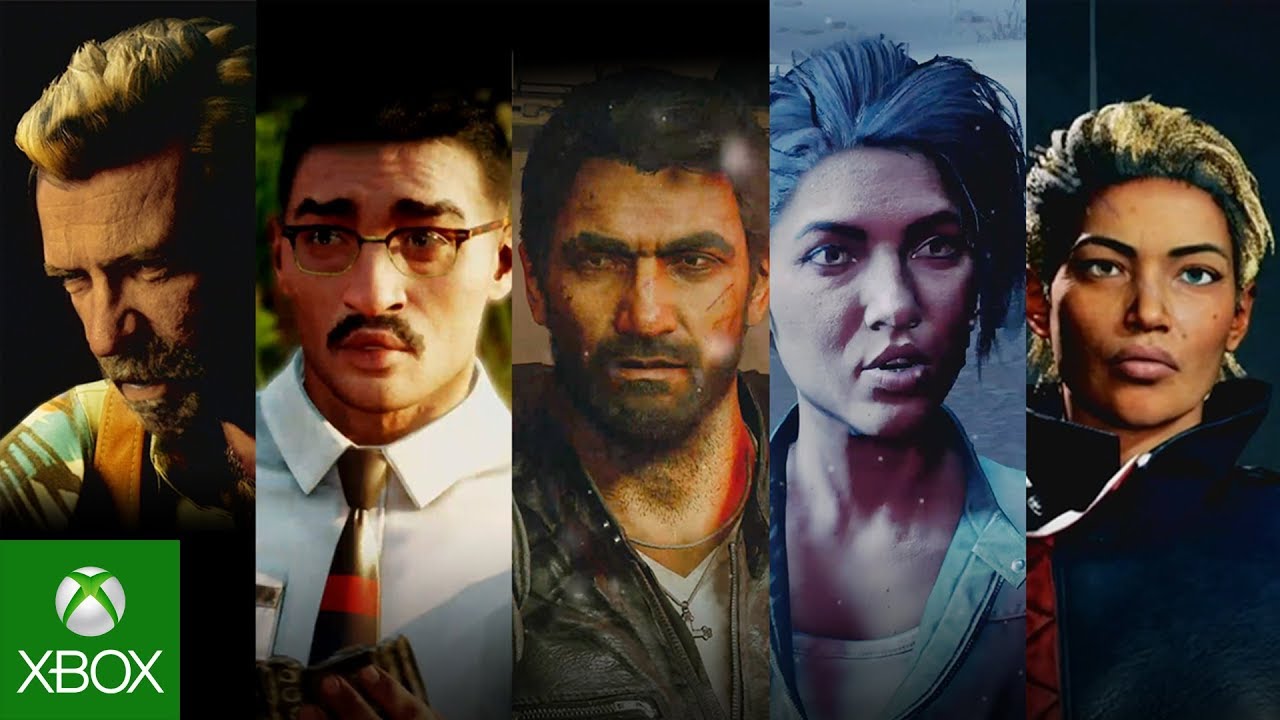 We've upgraded Rico's arsenal, we have a brand-new Apex game engine, and The Black Hand are by far Rico's most formidable opponent to-date. In this huge, beautiful South American island, its locals are kept under control by the ruthless Black Hand militia, led by the dangerous Gabriela Morales.
Although this is Rico's biggest challenge ever, players will have complete freedom to approach each situation from any angle, in any order, and in any way they choose.
Oh, and did we mention we have tornados? Extreme weather is a complete game changer, — you've never seen anything like this in a video game. Our new engine has been pushed to the max by introducing real physics simulations that completely alter gameplay, allowing for better-than-ever destruction.
More information on Just Cause 4 can be found in the announcement blog post we wrote earlier this year. Just Cause 4 is available December 4 on Xbox One.