Square Enix's 2019 press conference had big superhero energy, courtesy of Crystal Dynamics. The Tomb Raider developer finally unwrapped the first footage of Marvel's Avengers, which brings a new version of a very familiar band of heroes to gaming.
That wasn't the only title on deck. Square touted recent releases like Octopath Traveler on PC and Life is Strange 2, and debuted footage from another big action title. Here are all the Xbox One and Windows 10 PC games coming from Square Enix.
Marvel's Avengers
In Marvel's Avengers, the team at Crystal Dynamics creates their own interpretation of Earth's Mightiest Heroes. While the starting roster is identical to the first-generation movie lineup, with Captain America, Iron Man, Black Widow, Thor, and Hulk, this isn't a licensed recreation of the movie team. The story begins on Avengers Day, when the opening of a new west coast HQ turns into tragedy. Following that dark day, the Avengers are outlawed and the team disbands — and then, five years later, a new threat rises.
Avengers can be played as a single-player or co-op title, and the new original story spans years in the lives of the characters. Square announced plans to release a constant stream of new content, with an expanding hero roster and set of mission locations, all free. Avengers will also be playable online, with four-player teams and customizable hero rosters. (One of the first expanded additions to the roster will be Ant-Man.) Marvel's Avengers comes to Xbox One and Windows 10 PCs on May 15, 2020.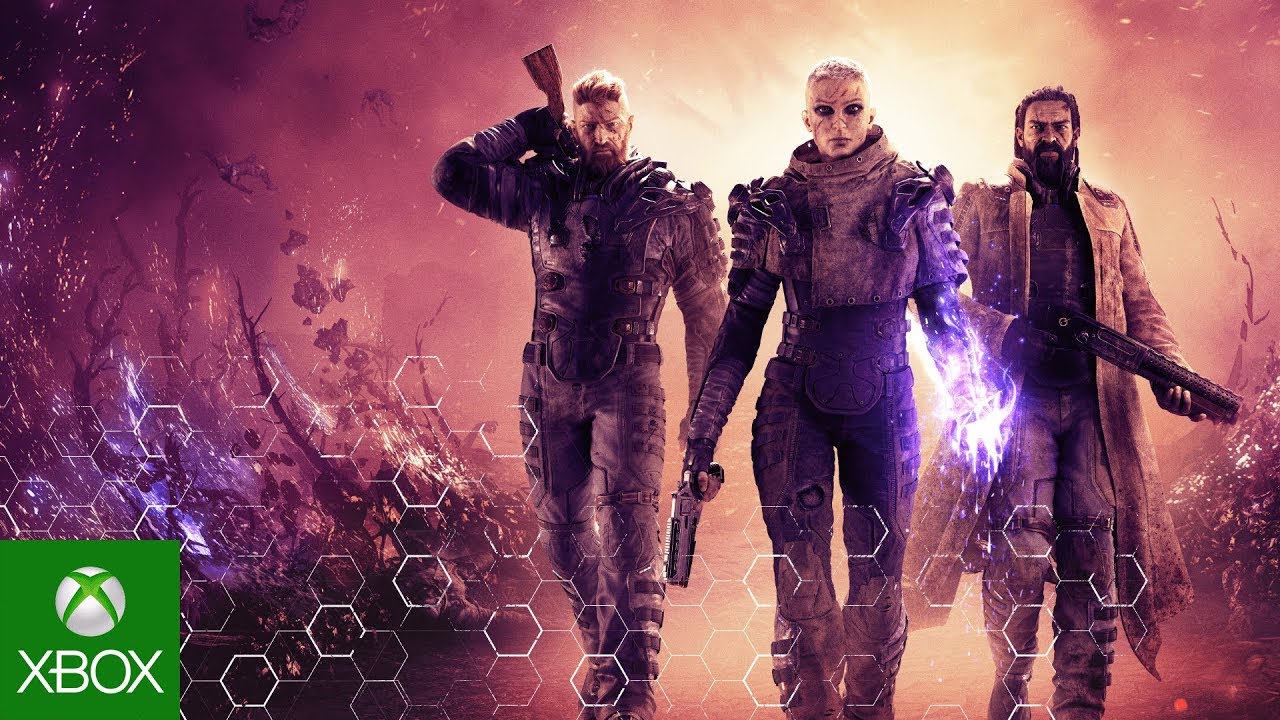 Outriders
We don't know a lot about this new "dark, modern shooter" from People Can Fly, the studio behind Bulletstorm and Painkiller. Outriders is a drop-in/drop-out co-op shooter for up to three players. The story and action are under wraps, with trailer footage showing rendered scenes rather than gameplay. We do know there is a strong story component, and the trailer teases a hostile world with three characters setting off in search of a mysterious signal. Outriders will release in summer 2020 on Xbox One and Windows 10 PC.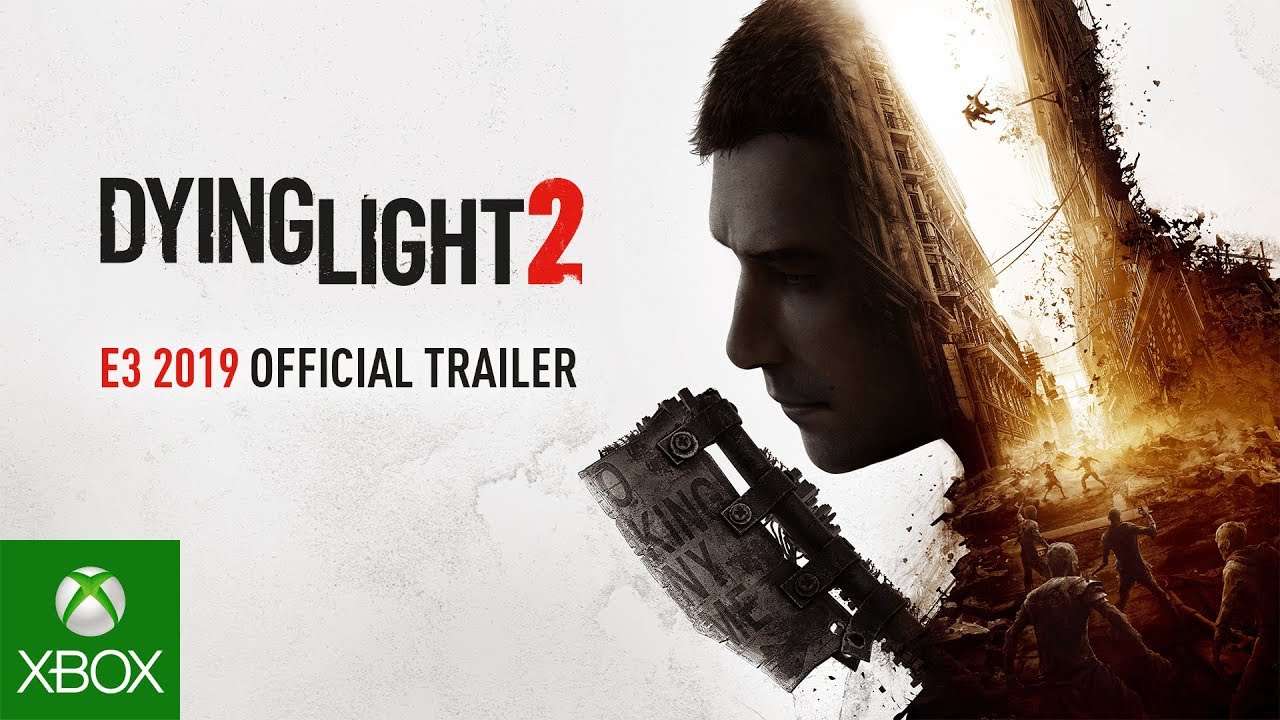 Dying Light 2
Yesterday, we announced the Spring 2020 release date and showed the first trailer at the Xbox E3 2019 Briefing. Square Enix replayed that trailer with no real new info, though even a second time the agile parkour action from an infected survivor is pretty impressive.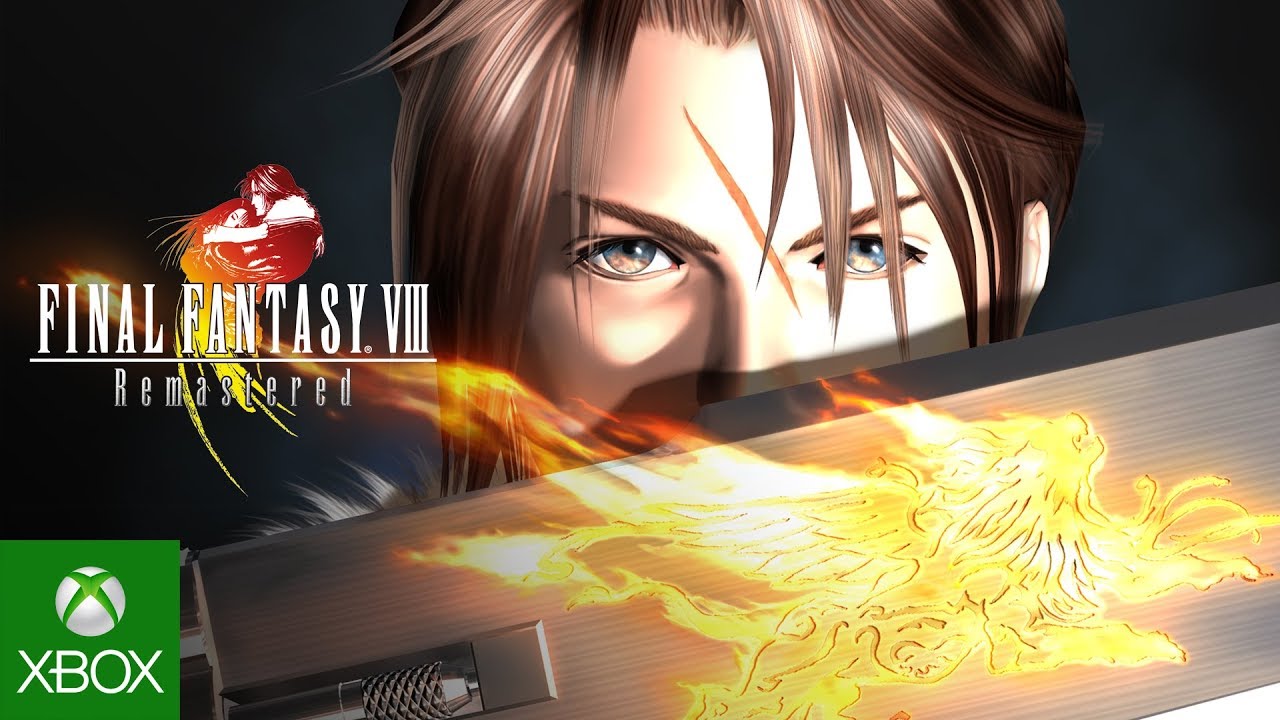 Final Fantasy VIII
Fans of Final Fantasy VIII have been rewarded for their patience. A remastered version of the game debuted at Square-Enix's presser, complete with trailer and a 2019 release window for Xbox One and Windows 10 PC.
In addition, the remaster of Romancing Saga 3 will finally come to Xbox One and Windows 10 PC "soon," while the 2016 title SaGa Scarlet Grace: Ambitions will also soon be playable on Windows 10 PC in North America.
Final Fantasy XIV
Shadowbringers, the latest expansion for the long-running MMORPG, was teased with new footage in advance of its July 2 release for Windows 10 PC. (Pre-orders get early access, on June 28.) Director/producer Naoki Yoshida positioned the expansion as being almost big enough to be a standalone title, and the new trailer revealed just a bit more about the new story, including the fact that Hydaelyn and Zodiark are not exactly gods, but primals.
Oninaki
Tokyo RPG Factory, which made I Am Setsuna and Lost Sphear, presents Oninaki, coming to Windows 10 PC on August 22. This is more of an action-oriented RPG than the company's previous vintage JRPG-style titles, but that doesn't mean this is a bright, loud game. Oninaki casts players as a Watcher who has some oversight over the balance between the worlds of the living and the dead, and whose "fate becomes entwined with blood and death."
And that was all the exciting news from Square Enix for upcoming Xbox One and Windows 10 PC titles. We'll have more information to share from E3 throughout the week, so keep it tuned here to Xbox Wire.