One of the exciting new games presented at the Xbox Showcase at gamescom was "Tom Clancy's The Division." In partnership with Ubisoft, Xbox announced that "Tom Clancy's The Division," will also bring exclusive content to Xbox One.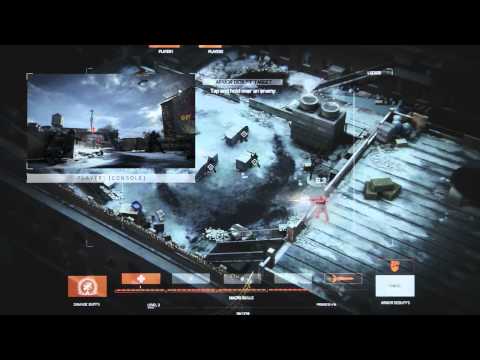 Specifically designed by the Ubisoft teams to deliver a truly next-generation experience, "The Division" is a gripping open world game that sees a classified unit of tactical agents fighting an epic conspiracy and combating the effects of a devastating man-made virus which sweeps through New York City.  Powered by Ubisoft's new game engine Snowdrop™, tailor-made for next-gen consoles, "The Division" achieves an entirely new level of gameplay quality.
In "The Division," a devastating pandemic sweeps through New York City, and one by one, basic services fail. In only days, without food or water, society collapses into chaos. "The Division," a classified unit of self-supported tactical agents, is activated. Leading seemingly ordinary lives among us, "The Division" agents are trained to operate independently of command, as all else fails. 

Fighting to prevent the fall of society, the agents will find themselves caught up in an epic conspiracy, forced to combat not only the effects of a manmade virus, but also the rising threat of those behind it. When everything collapses, your mission begins.
Our friends at Ubisoft shared more details about this hotly anticipated game:
Total Breakdown

We live in a fragile and complex world, a web of interdependent systems we rely on every day. When one fails, others follow, creating a deadly domino effect that can cripple society in days. In "Tom Clancy's The Division," you will immerse yourself in a frighteningly chaotic and devastated New York City, where all has failed. As a Division agent, your mission is to restore order, team up with other agents and take back New York.
A New Take on the Clancy Series

Welcome to an online, open-world, RPG experience where exploration and player-progression are essential. Use your skills, weapons and wits in combat. Play in a persistent and dynamic environment that combines the Tom Clancy series' core authenticity and tactical decisions, RPG action, trading and much more.
100% Social

Team up with friends in co-op and jump in and jump out at any time. Use your combined skills to fight the crisis, investigate the sources of the virus and engage all threats… even your own citizens. Seamlessly engage in PVP, player-to-player trading, and experience suspenseful scenarios where danger can come from anywhere and anyone.
Only on Next-Gen

Powered by Ubisoft's new game engine Snowdrop™, tailor-made for next-gen, "Tom Clancy's The Division" achieves a whole new level of gameplay quality. Snowdrop takes full advantage of the new consoles with dynamic global illumination, stunning procedural destruction and an insane amount of detail and visual effects.
Gear Up & Live Your Own Adventure

As part of "The Division," harness state-of-the-art technology: both networked and prototyped. Loot fallen foes and craft new, improved gear. Completely customize your go-bag, an agent's only supplies in the event of collapse, and communicate with the other agents at all times with your smart watch. Customize your agent with thousands of weapon types, skill combinations, gear and much more. The choices you make can help forge a recovery or plunge the city deeper into chaos. 
Revolutionary Companion Gaming

On your smart phone or tablet, join your friends in real-time gameplay with exclusive characters. The app gives you a bird's eye view of the battlefield, the ability to attack enemies and to place targets for your allies or enhance their capabilities. With the companion app, you take control of a drone that joins your team of friends and play an active character in the HD game from your tablet or smartphone. You have your own XP, your own customization and you can play from anywhere. 

The companion drone will be able to do a lot of things; attack in direct combat or support, defend your team, or explore the environment to spot activities, enemies, loot and more. During combat, the companion drone can mark enemies to make them more visible to his/her team; place damage enhancing buffs; de-buff enemies and attack directly with a large choice of weapons such as missiles. In a more supporting role, the drone can also heal the players on his team to full health. 

Finally, unlike any character in the HD game, the drone can act as a scout and explore the environment with a bird's eye view of the full map and of the ongoing game. Gamers will discover throughout the game that the actions of the companion drone build towards more impactful abilities.
We're excited to welcome "Tom Clancy's The Division" to the Xbox One platform.