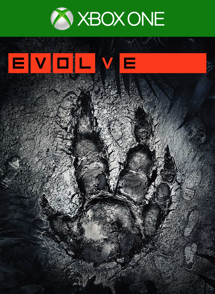 Content: Evolve
Check price and availability in your Xbox LIVE region
Game Description: Evolve is the next generation of multiplayer shooters featuring adrenaline pumping 4v1 action. A player-controlled Monster must evade a team of four unique playable Hunters who are working together and stalking to kill. Evolve and overpower as the Monster or team up and outnumber as the Hunters. It's survival of the fittest and any side can win. Choose your side.
Purchase Evolve from the Xbox Games Store
Purchase Evolve Digital Deluxe edition from the Xbox Games Store
Check out these Xbox Wire features for more information about the game.
The Man Behind the Monsters: Chatting with Evolve's Design Director