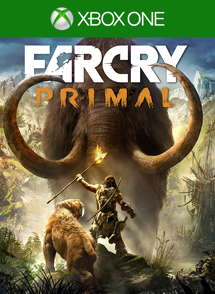 Content: Far Cry Primal
Check price and availability in your Xbox LIVE region
Game Description: The Far Cry franchise returns in the Stone Age, a time of danger and adventure, when humanity is struggling to survive. Conquer this innovative open world with breathtaking environments and unpredictable savage encounters. The rich setting of the Stone Age provides a new setting filled with unpredictable mayhem, dangerous threats, and incredible stories that Far Cry is known for. Play as Takkar, a seasoned hunter and the last surviving member of your group. There is one goal: survive in a world where you are the prey.
Purchase Far Cry Primal for Xbox One from the Xbox Games Store
Purchase Far Cry Primal Apex Edition for Xbox One from the Xbox Games Store
Product Info:
Developer: Ubisoft Entertainment
Publisher: Ubisoft Entertainment
Website: Far Cry Primal
Twitter: @Ubisoft / @FarCrygame