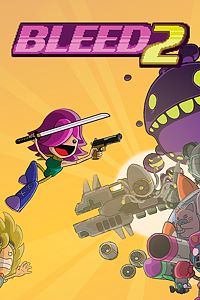 Content: BLEED 2
Check price and availability in your Xbox LIVE region
Game Description: A furiously fun and fast-paced arcade action game, Bleed 2 welcomes back pink-haired heroine Wryn, the world's greatest – and only remaining – hero, as she fights to defend the globe from an invading force of villains. Master the art of air-dodging and bullet-reflecting to stylishly take down a relentless barrage of bad guys and bosses (and naughty kittys).
Buy now and save 10% – Limited Time Offer.
Purchase BLEED 2 for Xbox One from the Xbox Games Store
Product Info:
Developer: Ian Campbell / Boot Disk Revolution
Publisher: Digerati Distribution
Website: BLEED 2
Twitter: @BootdiskRev / @DigeratiDM