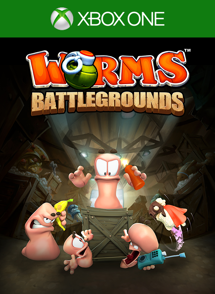 Content: Worms Battlegrounds
Check price and availability in your Xbox LIVE region
Worms Battlegrounds brings friends and families together in the noble pursuit of self‐improvement, world domination and exploding sheep. Worms Battlegrounds is the biggest and best Worms game to date – more worms, larger landscapes, more dynamic water, more weapons and more customization items than ever before. It features beautiful high definition 3D visuals (but still retains the classic 2D gameplay) with new lighting effects, new features to help users interact socially, exciting additions to improve the single player experience, and more of everything a Worms fan could want.
For more on Worms Battlegrounds and its SmartGlass integration, check out Xbox Wire.