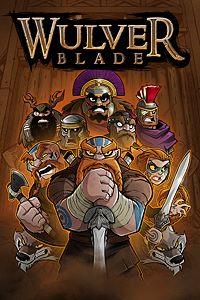 Content: Wulverblade 
Check pre-order price and availability in your Xbox LIVE region
Game Description: You may pre-download this game, but it will not be playable until release date (01/31/2018 – 6:00 AM).
Help Britannia defeat the Romans in Wulverblade – a hardcore side-scrolling beat 'em up inspired by classics such as Golden Axe, Sengoku, and Knights of the Round! Experience a historically accurate storyline across eight campaign levels – or test your skills in the game's deadly arenas. Go it alone or team up with a friend in local two-player co-op. It's time to show the Ninth Legion what you're made of!
Xbox One Pre-Order FAQ