Thirteen years ago, when I began my Gears of War journey, we had no idea how big this franchise would become. And as it's grown, we've dreamed of taking it to new places in different ways.
Today on stage at the Xbox E3 2018 Briefing, I was honored to announce that we're tripling down on the Gears franchise with three new titles in development: Gears 5, Gears Pop! and Gears Tactics.
With the Gears franchise expansion beginning in early 2019, these three titles will explore three distinct gameplay genres across three different platforms. Led by Gears 5, the most ambitious Gears ever, the franchise will expand with even more ways for fans to play, wherever they want to play, across the Xbox One family of devices, Windows 10 PC, iOS, and Android.
Gears 5 (Xbox One and Windows 10 Exclusive – World Premiere) – 2019
As Kait, you'll journey across the biggest and most beautiful world we've ever created while the war for humanity escalates on two fronts – outside the capital city and within Kait herself.
To give you a glimpse of her story, we debuted one of the real-time cinematics from the game on the E3 stage.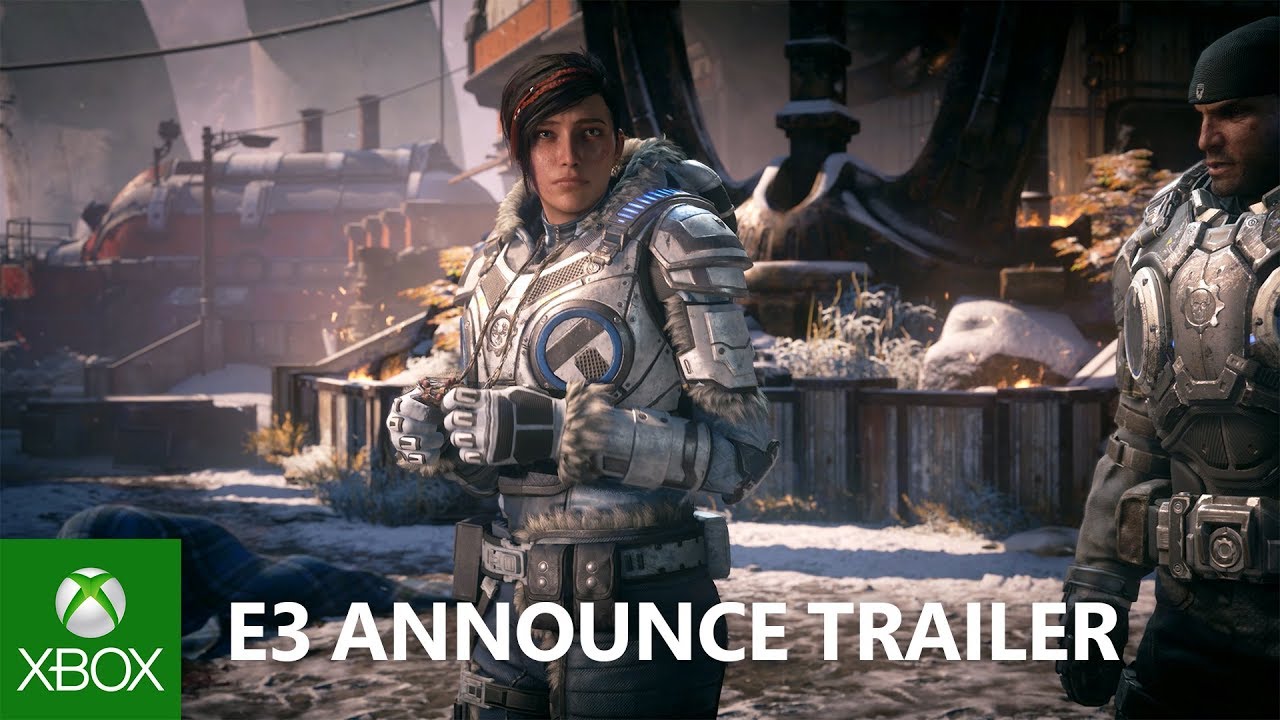 This clip reunites the franchise cast including Laura Bailey (Kait Diaz), Liam McIntyre (JD Fenix), Eugene Byrd (Del Walker) and John DiMaggio (Marcus Fenix) and features music from acclaimed composer Ramin Djawadi (Game of Thrones, Westworld, Gears of War 4) who will return for Gears 5.
Because it's Gears, you can play solo or with friends in local split-screen or online co-op, all at 4K Ultra HD resolution with stunning HDR at a smooth 60 frames per second on Xbox One X.
Developed by our team at The Coalition, Gears 5 will be released in 2019 for Xbox One and Windows 10 and will come to Xbox Game Pass on the same date as its global release.
Gears Pop! (iOS, Android Exclusive – World Premiere) – 2019
We're working with our friends at Funko to bring a unique mobile spin to the world of Gears. Developed in partnership with Mediatonic, Gears Pop! brings together iconic Gears characters in a cute Funko Pop! style. It's the perfect slice of mobile mayhem. It will be available on iOS and Android in 2019.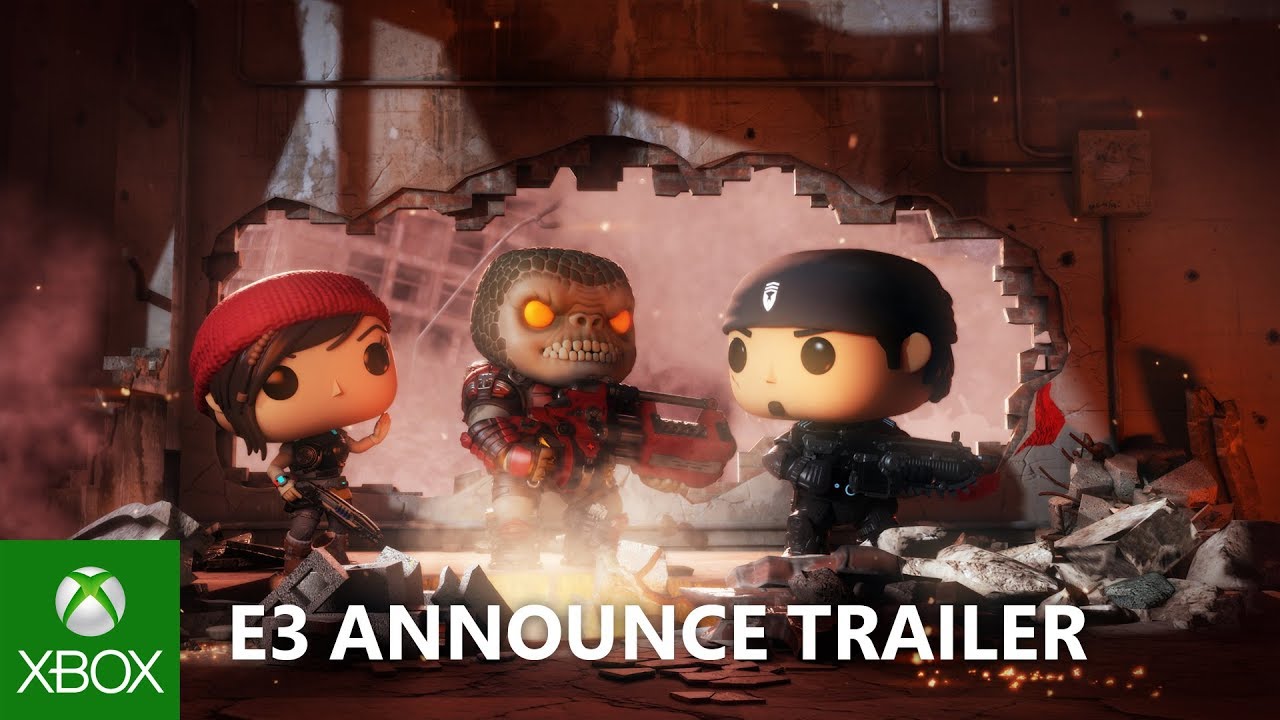 Gears Tactics (Windows 10 Exclusive – World Premiere)
Finally, Gears Tactics is the true Gears of War PC experience that our fans have been asking for. Developed in partnership with Splash Damage, Gears Tactics evolves turn-based tactics games combining signature fast-paced brutal action and character-driven storytelling with customizable squads, upgradable weapons, and of course, massive boss battles.
For more on Gears 5, Gears Pop! and Gears Tactics, stay tuned to Xbox Wire or follow on Twitter @gearsofwar.
While we're excited to share these future projects with you today, there's a lot more happening right now in the world of Gears.
Gears of War 4 Xbox One X Enhanced was re-released on November 7, 2017 and added True 4K graphics, Dolby Atmos surround and other performance features and is available as a free update for all Gears of War 4 players. New players can get Gears of War 4 for 50% off ($19.99 USD) during E3 week.
The complete Gears of War catalog is now available on Xbox Game Pass which includes Xbox One X Enhanced updates for Gears of War 2 and Gears of War 3, adding 4K Ultra HD resolution modes to the original releases. New Xbox Game Pass subscribers can begin a free 14 day trial or get one month for $1 during E3 week.
And finally, our esports series continues as the Gears Pro Circuit heads to New Orleans July 13-15 to compete for a $250,000 prize pool in what will be one of the most anticipated events in Gears Pro Circuit history. To follow along with the action visit http://gears.gg or follow on Twitter @EsportsGears.