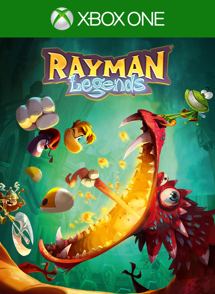 Content: Rayman Legends
Check price and availability in your Xbox LIVE region
The Glade of Dreams is in trouble once again! During a 100-year nap, the nightmares multiplied and spread, creating new monsters even more terrifying than before! These creatures are the stuff of legend… Dragons, giant toads, sea monsters, and even evil luchadores. With the help of Murfy, Rayman and Globox awake and must now help fight these nightmares and save the Teensies!