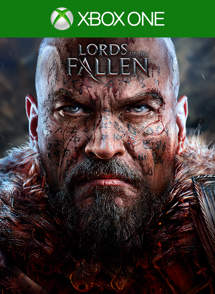 Title: Lords of the Fallen
Check price and availability in your Xbox LIVE region
Lords of the Fallen is on sale now for 50% off until March 9th for ALL Xbox Live members.
Game Description: Plunge into a fast paced action RPG with a complex and satisfying melee combat system where weapons, armor and skills directly influence the enemy's speed and attacks. If that doesn't work, lay waste to your foes using forbidden magic power. Embark on an Epic Quest that spans both human and demonic realms to confront the mighty Lords, generals of the Rhogar army. Wield legendary weapons and armors from a vast arsenal. Choose your class: Warrior, Cleric or Rogue and fully customize each with skills and weapons.
Purchase Lords of the Fallen for Xbox One from Xbox Games Store
Product Info:
Developer: CI Games, Deck 13
Publisher: CI Games
Website: http://lordsofthefallen.com/
Twitter: @lotfgame