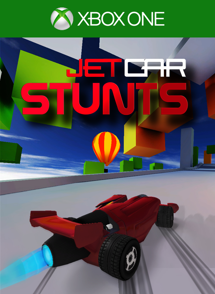 Title: Jet Car Stunts
Check price and availability in your Xbox LIVE region
Game Description: Feel the thrill of supersonic racing, miles above the ground! Drive a Jet Car, a hybrid between a racing car and a jet plane, and race your way through the most devious tracks full of jumps, loops, free falls and sharp turns. Packed with improved tracks, new cars and new game modes, this is the definitive version of Jet Car Stunts on any platform!
Purchase Jet Car Stunts for Xbox One from Xbox Games Store
Product Info:
Developer: GRIP Digital s.r.o. & True Axis Pty. Ltd.
Publisher: GRIP Digital s.r.o.
Website: http://www.grip-games.com/games/jet-car-stunts/
Twitter: @GripGames