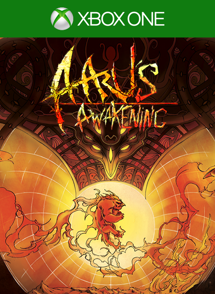 Title: Aaru's Awakening
Check price and availability in your Xbox LIVE region
Game Description: Aaru's Awakening is a hand-drawn, 2D action platformer. The game puts players in charge of Aaru, a mythical creature with two unique abilities – teleportation and charging. He uses these abilities as he travels through the dangerous world of Lumenox to defeat an evil entity.
Purchase Aaru's Awakening for Xbox One from Xbox Games Store
Product Info:
Developer: Lumenox ehf
Publisher: Lumenox ehf
Website: Aaru's Awakening
Twitter: @LumenoxGames