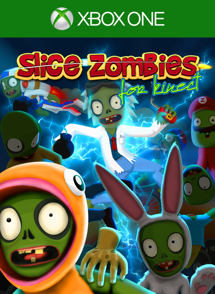 Content: Slice Zombies for Kinect
Check price and availability in your Xbox LIVE region
Game Description: Slice Zombies for Kinect is the ultimate Kinect experience for your Xbox One. Well, so the zombie apocalypse is long over and there are still thousands of zombies left. So what do we do with them now? It's easy! Step in front of your Kinect and use your hands to cut, grab and shoot zombies into little pieces.
Xbox Live Gold members get a 20% discount – offer valid until 22 May.
*Please note: prices and availability are subject to change and may vary by region.
Product Info:
Developer: MADE GmbH
Publisher: MADE GmbH
Website: http://www.slicezombies.com/
Twitter: @madeapps