Summer is upon us, and brings with it more free games courtesy of Xbox Live Gold! Xbox One gamers get the epic tactical strategy game Massive Chalice, from prolific developer Double Fine Productions. They also get Pool Nation FX extended for another month. Xbox 360 players get the rip-roaringly wonderful Just Cause 2, an open-world, stunt-action game that gives new meaning to the term "over the top." They also get Thief, the recent reboot of the classic action-stealth series, which challenges you to be both subtle and clever. As usual, all games are available only for a limited time, as part of the ongoing Games with Gold program.
* Massive Chalice ($19.99 ERP): Available from June 1-30 on Xbox One
* Pool Nation FX ($13.99 ERP): Available from June 1-30 on Xbox One
* Just Cause 2 ($14.99 ERP): Available from June 1-15 on Xbox 360
* Thief ($29.99 ERP): Available from June 16-30 on Xbox 360
First up, for Xbox One, we have the all-new Massive Chalice, from fan-favorite developer Double Fine Productions. An early Kickstarter success, Massive Chalice is a tactical strategy game set in an epic fantasy world. You step into the shoes of the Immortal Ruler, and your goal is to defeat a mysterious enemy known as the Cadence, in a war that will apparently last 300 years. Yes, that's a pretty freakin' long time, but you've got plenty of troops to command, marriages to forge, and bloodlines to uphold. An immortal's gotta keep their multi-generation war machine fit and fresh, after all!

For Xbox 360, June sees the addition of Just Cause 2 to the lineup, which means players should prepare for oodles of acrobatic insanity. Equipped with a grappling hook, a bevy of weapons, as protagonist Rico Rodriguez you're set loose on the fictional island nation of Panau in Southeast Asia to find and kill your one time friend and mentor. To accomplish that you'll have to cause chaos and destruction, jump parachute-less from planes, take on entire armies single-handed, and disarm cruise missiles that are in-flight… and that's if you stick to the story missions. In between you're free to roam around the huge 400 square miles of rugged terrain with hundreds of weapons and vehicles to wreak havoc or just enjoy the view… right.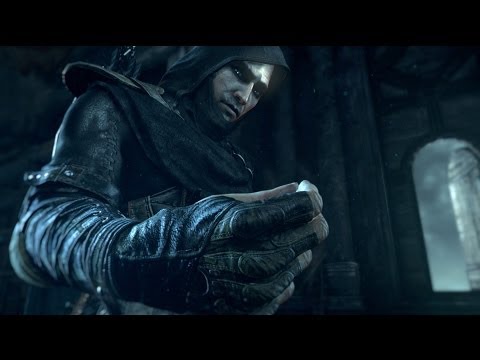 Games with Gold also provides a sneakier option in Thief, 2014's first-person action-stealth caper. Step into the silent shoes of Garrett, a dark and solitary thief with an unrivalled set of skills. The most challenging heists, the most inaccessible loot and the best kept secrets: nothing is out of your reach.  Explore the sick and troubled City, from its shady back alleys to the heights of its rooftops. Sneak through the streets, infiltrate heavily-guarded mansions and lurk in every dark corner… unnoticed and unsanctioned. Use Garrett's arsenal to take down guards silently with your blackjack, use multiple arrow types to manipulate your environment and the enemies within them or use your newly acquired focus abilities to increase the effectiveness of your thieving skills. What kind of Master Thief will you be?
Everyone gets an awesome game to play in June with Games with Gold. Check out the full details on our Games with Gold program, and make sure you get in on the action while you can!
* Titles are available as free downloads for a limited time, for qualifying paid Xbox Live Gold members in all markets where Xbox Live is available. Some regions may offer different titles depending on market availability. See Major Nelson's blog for additional details.