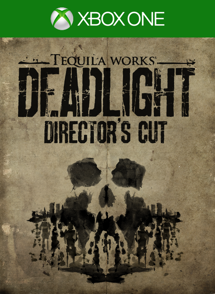 Content: Deadlight: Director's Cut
Check pre-order price and availability in your Xbox LIVE region
Game Description: You may pre-download this game, but it will not be playable until 12:01 AM EST on the release date (6/21/2016).
Set in an apocalyptic 1986, a zombie outbreak has brought humanity to its knees. You play Randall Wayne, a father searching the destroyed streets of Seattle for his family. You'll encounter many life-threatening situations, but combat isn't always the answer against the undead, fight back using scarce resources or hide and sneak past them utilizing the environment. Deadlight: Director's Cut is the ultimate Deadlight experience, now with improved gameplay, controls, and extra game modes.
Xbox One Pre-Order FAQ