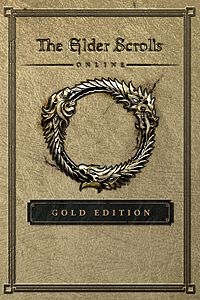 Content: The Elder Scrolls Online: Gold Edition
Check price and availability in your Xbox LIVE region
Game Description: The Elder Scrolls Online: Gold Edition comes bundled with 4 DLC Game Packs. Imperial City: Join a PvP-focused battle for the ancient seat of power at the heart of the Empire. Orsinium: Aid the Orcs as they rebuild their great capital city in the snow-capped mountains of Wrothgar. Thieves Guild: Become the newest recruit in the infamous guild of pickpockets, burglars, robbers, and thieves in a dangerous port city of Abah's Landing in Hew's Bane. Dark Brotherhood: Join the merciless guild of assassins, the Dark Brotherhood of the Gold Coast, and carve a bloody swath across Tamriel.
The Elder Scrolls goes online with no game subscription required. Experience the world of Tamriel on your own, or together with friends, guild mates, and thousands of other players.
Purchase The Elder Scrolls Online: Gold Edition for Xbox One from the Xbox Games Store
Product Info:
Developer: ZeniMax Online Studios
Publisher: Bethesda Softworks
Website: The Elder Scrolls Online
Twitter: @ElderScrolls