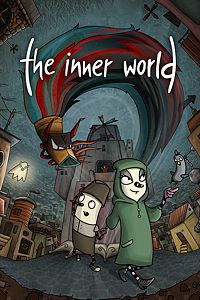 Content: The Inner World
Check price and availability in your Xbox LIVE region
Game Description: Contrary to the laws of physics, Asposia is an enormous, hollow space surrounded by an infinite expanse of earth. The world's air is provided through three wind fountains, but as one wind fountain after the other petered out and the wind gods came to Asposia, all of the sudden Robert found him in the middle of a whirlwind. Together with the help of the mysterious thief Laura, his best intentions and no clue whatsoever, Robert sets off on his adventure to discover the secret of the wind's disappearance.
Buy now and save 10% – Limited Time Offer.
Purchase The Inner World for Xbox One from the Xbox Games Store
Product Info:
Developer: Studio Fizbin
Publisher: Headup Games
Website: The Inner World
Twitter: @studiofizbin / @HeadupGames