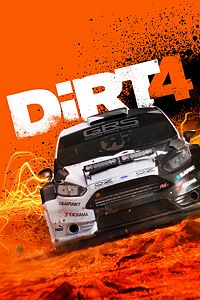 Content: DiRT 4 Digital Pre-Order Pack
Check pre-order price and availability in your Xbox LIVE region
Game Description: You may pre-download this game, but it will not be playable until 12:01 AM EST on the release date (06/6/2017).
The world's leading off-road racing series is back! DiRT 4 puts you at the wheel of the most powerful machines ever made as you face the toughest roads on the planet in rally, rallycross & landrush. The game changing Your Stage system allows you to create millions of routes at the touch of a button. The Digital pre-order includes the amazing Hyundai R5 rally car and allows you to kick start your career in the game with a Team Booster Pack which gives you a unique team offer and boosts your staff and facilities as well as the DiRT 4 Founder Icon.
Xbox One Pre-Order FAQ