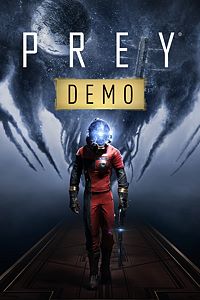 Content: Prey Demo: Opening Hour
Check availability in your Xbox LIVE region
Game Description: This demo lets players experience the exciting intro to Prey, a new sci-fi experience from the studio behind the Dishonored series.
You are Morgan Yu, lead scientist aboard Talos I, working on a scientific breakthrough meant to alter humanity forever. What starts off as an exciting first day of work very quickly takes a dark turn. You find yourself alone on board Talos I, a lavish but abandoned interstellar research facility. Aliens have overrun the station and are hunting down any surviving crew members, including you.
Prey comes to Xbox One on 05 May 2017.
Download Prey Demo: Opening Hour for Xbox One from the Xbox Games Store
Product Info:
Developer: Arkane Studios, Human Head Studios
Publisher: Bethesda Softworks
Website: Prey
Twitter: @ArkaneStudios / @BethesdaStudios / @PreyGame