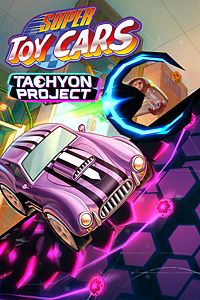 Content: Fast Paced Action Bundle
Check price and availability in your Xbox LIVE region
Game Description: Eclipse Games is proud to present their Fast Paced Action Bundle, a collection with 2 great indie games that'll keep you on your toes with thrilling action for hours. Games included in this bundle:
Super Toy Cars – Super fun tabletop arcade combat racing game featuring miniature cars and tracks made of everyday objects.
Tachyon Project – Action pack dual-stick shooter where you take the role of a sentient AI that goes on a journey to uncover a conspiracy to rescue its creators.
Purchase Fast Paced Action Bundle for Xbox One from the Xbox Games Store
Product Info:
Developer: Eclipse Games
Publisher: Eclipse Games
Website: Super Toy Cars / Tachyon Project
Twitter: @EclipseGamesSC