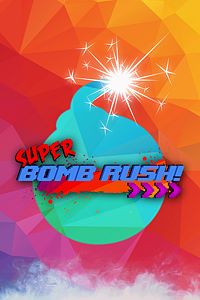 Content: Super Bomb Rush!
Check price and availability in your Xbox LIVE region
Game Description: Super Bomb Rush is a quick fire, highly challenging, retro inspired, bomb defusal arcade smash! You'll need nerves of steel and pixel perfect timing to overcome an onslaught of twitchy, insta-kill bombs, only to discover that the better you get, the more complex the bomb engine becomes!
Purchase Super Bomb Rush! for Xbox One from the Xbox Games Store
Product Info:
Developer: Curvature Systems
Publisher: Curvature Systems
Website: Super Bomb Rush!
Twitter: @superbombrush