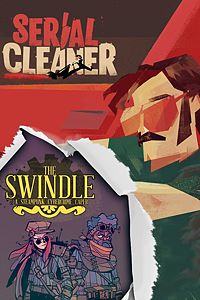 Content: Serial Cleaner Pre-Order Bundle
Check pre-order price and availability in your Xbox LIVE region
Game Description: You may pre-download this game, but it will not be playable until release date (07/13/2017 – 9:00 PM).
Step into the polished shoes of The Cleaner, a professional crime scene cleaner for the mob. There's no business like the cleaning business, and right now business is booming…Sneak around crime scenes avoiding detection from the guarding cops as you vacuum up blood, hide bodies and remove evidence in this 70's styled, fast paced, 2D action/stealth game.
Pre-Order now and save 50% – Limited Time Offer, plus receive a copy of The Swindle at no additional cost.
Xbox One Pre-Order FAQ