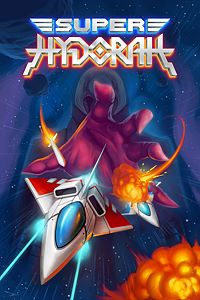 Content: Super Hydorah
Check pre-order price and availability in your Xbox LIVE region
Game Description: You may pre-download this game, but it will not be playable until release date (09/19/2017 –  9:00 PM).
Super Hydorah is a nonlinear horizontal shoot' em up designed to offer a challenging and memorable experience, sublimating the wisdom and richness of traditional shmup classics. The game has direct action, nostalgic art and a wide variety of unique spatial content and situations. It is hours of intense fun, alone or with your friends, to face the menace of the Meroptians aboard the Delta Lance. If you love unique experiences and handcrafted games, Super Hydorah is made for you!
Xbox One Pre-Order FAQ