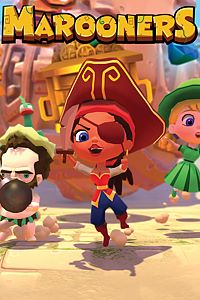 Content: Marooners 
Check pre-order price and availability in your Xbox LIVE region
Game Description: You may pre-download this game, but it will not be playable until release date (02/05/2018 – 9:00 PM).
Play a wild mix of fun party games as the action regularly switches back and forth between games. Can you handle the switcheroo chaos? Join your friends both on the couch and online while sadistically laughing at their misfortune, or come back to haunt them if you die. Run, jump and slap your way to victory! Play Party Mode and Arena Mode: 25 different games and arena maps, as you race for treasure in Party Mode or duke it out to see who will be king of the ring in Arena Mode. Whichever mode you pick, expect the unexpected!
Xbox One Pre-Order FAQ