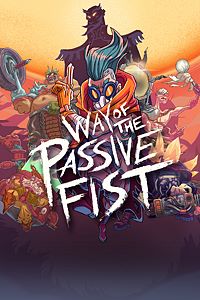 Content: Way Of The Passive Fist
Check price and availability in your Xbox LIVE region
Game Description: A mysterious figure known only as the Wanderer travels across the distant planet of Zircon V, a once prosperous mining colony that is now on the brink of destruction in the face of its dying star. By using the Passive Fist technique, the Wanderer can outlast any foe by deflecting their attacks and draining their stamina. With colonists disappearing and maniacs running wild, the Wanderer must stand firm, stay calm and fight for answers in this unique modern brawler!
Purchase Way Of The Passive Fist for Xbox One from the Xbox Games Store
Product Info:
Developer: Household Games
Publisher: Household Games
Website: Way Of The Passive Fist
Twitter: @HHGamesInc