Earlier today, we launched our new monthly series Inside Xbox. This was the next step on a path we've been traveling for many years, one that pulls back the curtain on Team Xbox and celebrates our games, our features, and our fans like never before. The inaugural episode was jam-packed full of everything you could want from a show like this, including the latest on highly-anticipated games like Sea of Thieves and Far Cry 5, exciting news from our friends on the Xbox Game Pass team, the debut of new console features, and much more. So, without further ado, let's take a closer look at some of the biggest news coming out of this month's episode of Inside Xbox.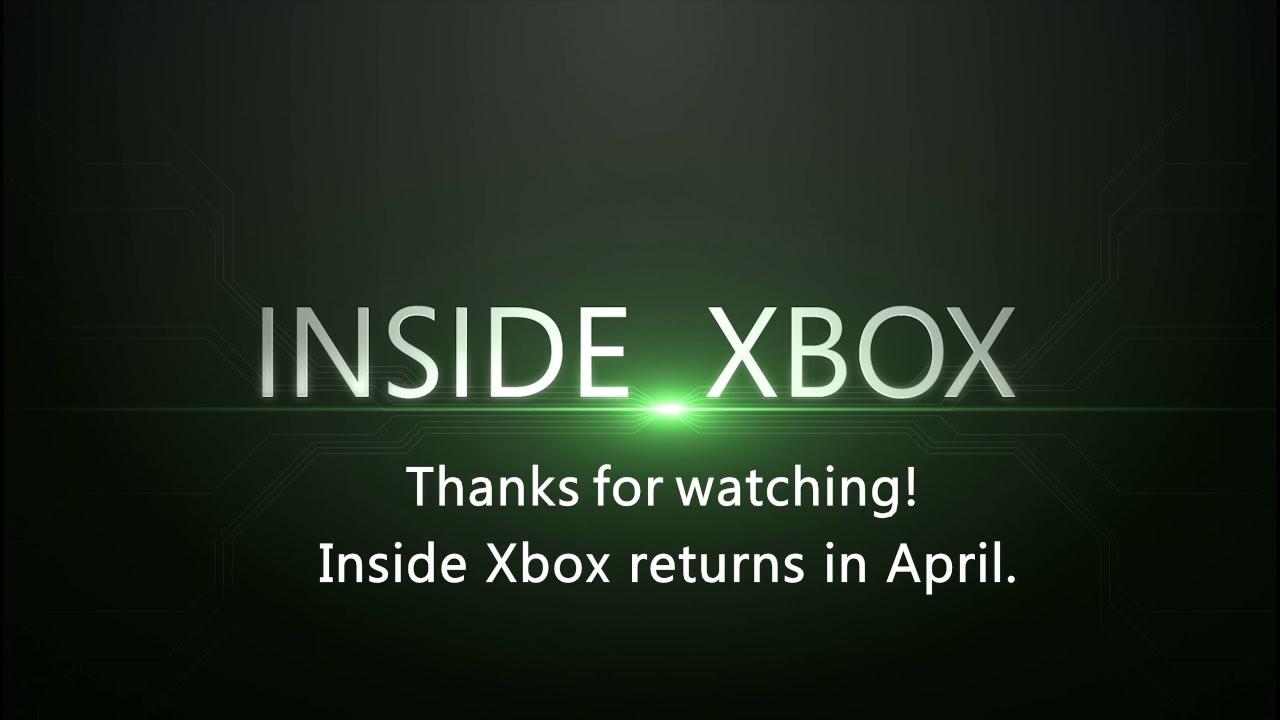 Xbox Update News
The Xbox Engineering and marketing teams were on-hand to debut several brand-new features coming to Xbox later this Spring. Highlights of this segment included:
Antal Tungler from AMD announced that Xbox One S and Xbox One X will support variable refresh rate on AMD Radeon FreeSync displays. Freesync technology helps get rid of tearing and stuttering while gaming, enabling the display and Xbox One to work together to create a smooth and seamless gaming experience. Freesync allows for a supported TV or monitor to synchronize its refresh rate with your console.
'Share to Twitter' will allow you to share clips and screenshots that will be viewable in-line, directly on your Twitter feed. This new feature will also automatically place that screenshot or video into your Twitter media library, as well as suggest hashtags, such as the game title.
Xbox One will also begin supporting Auto Low Latency Mode on supported TVs later in 2018, including select models from Samsung. Auto Low Latency Mode will recognize when a game is being played and automatically switch your TV to a low-latency mode. This will enable you to continue using some of your TVs video processing options while you're watching a movie or Mixer stream, but be comfortable that any post-processing will automatically be turned off when you switch back over to a game.
The Microsoft Edge browser is also getting an update on Xbox One. The browser now looks and feels more like Microsoft Edge on Windows 10. You can also download and upload files, including pictures and videos, directly to your Xbox One or attached storage device. For example, if you find a great picture online that you'd like to use as your Xbox One background, you can download the image with Microsoft Edge and set it as your custom background.
Share Controller on Mixer was announced. Mixer streamers on Xbox One will be able to share their controller directly with viewers on Mixer.com. Once shared, a viewer on their PC can help control the experience with either an on-screen virtual controller or with a physical controller connected to the PC. This is available now for testing on the Xbox Insider Alpha ring.
Sea of Thieves
Executive Producer Joe Neate confirmed two updates for Sea of Thieves based on fan feedback from the Closed Beta and Scale Tests.
The respawn system has been updated based on player feedback. Now, if you perish after your ship is sunk you will respawn on a new ship, away from the scene of your watery demise.
You can now favorite Pirate characters when selecting your pirate from the character carousel. This will allow you to refresh your options during character selection and still retain the option of choosing the Favorites character from before.
Larry Hryb and Lydia Ellery had the chance to talk with Rare Studio Head Craig Duncan and Sea of Thieves Executive Producer Joe Neate about the original inspiration for Sea of Thieves, how that has manifested itself in the final game, and how that purpose has bonded players together.
Larry and Lydia also spoke with lead designer Shelley Preston and art director Ryan Stevenson about the game's design philosophy. The team went in-depth on the importance of natural design and the sense of discovery that permeates the game.
The Quest
The end of the episode marked a curious entry, with the forging golden bananas and mysterious URL. Adventure awaits on web and land, calling to all Sea of Thieves fans to band together to tackle the mysteries and challenges ahead. One thing is certain. Someone is going to walk away with that gold banana bunch.
PixArk Release Date
Navin Supphapholsiri from Studio Wildcard was on-hand to not only show off the vibrant, friendly and procedurally generated survival game PixArk, but also revealed the release date from the much-anticipated survival title. PixArk will be available on March 27.
Based on Studio Wildcard's popular Ark: Survival Evolved, PixArk takes a more colorful, accessible approach to the survival genre, allowing you to not only harvest resources, hunt dinosaurs, and craft gear, but also build outlandishly creative bases. This includes a Creative Mode, which allows you to build freely, without restraint or worrying about the survival-based-gameplay.
Games, Games, and More Games
Jeff Rubenstein and Larry Hryb talked to Nico Bihary from Microsoft Studios for a full update on all things PlayerUnknown's Battlegrounds, including a recent major update to the game, where it's going from here, and why Chicken Dinners are so darn tasty.
At a recent event for Far Cry 5, Larry got the chance to chat with Drew Holmes, the game's lead writer, and actor Greg Byrke about bringing the franchise's latest unsettling antagonist to life.
Xbox Game Pass
The team also revealed that Xbox Game Pass will bringing eight new games into the fold in April, including the critically acclaimed Cities: Skylines. This city-creation simulation puts the fate of your own dream metropolis in your hands, letting you manage the cities infrastructure, various districts, utilities, healthcare, emergency responders and much more. This is first of eight Xbox Game Pass reveals for April, so stay tuned to Xbox Wire for more info as it becomes available.

Thanks to everyone who tuned in! We hope you enjoyed the show and we can't wait to tell you all about next month's episode in a few weeks.