Category:

Consoles
State of Decay 2 Celebrates 3 Million Players with Today's Release of the Independence Pack
In advance of the 4th of July holiday, we are celebrating that the State of Decay 2 community now exceeds three million players. This, along with the recent news that fans made State of Decay 2 the best-selling game of May, puts us in a festive mood. To celebrate, we are revealing our first post-launch content, the Independence Pack. This pack gives you the opportunity to take on the zombie horde with style, grace and most importantly, colorful gunpowder. Available today on both Xbox One and Windows 10, the pack unlocks an array of fiery new versions of vehicles, weapons and gear for your community. State of Decay 2 wants you to show off with explosive awesomeness to the three million player strong community. Heck, even the zeds are dressed for the occasion in this pack, and there are few things as satisfying as taking out a Revolutionary War-themed zombie during a supply run. It's like history that you can blow up…with fireworks!
What do you get in this firework-filled content? Glad you asked, patriot. The Independence Pack features three zombie-ready vehicles, access to a supply drop containing three new patriotic melee weapons, two unique ranged weapons and piles of single-use fireworks that are perfect for causing general havoc (or making blood plague elimination a much more festive occasion):
Take the Pyrohawk, Burninator or Meatwagon out for a spin. With names like these, you know driving will be more entertaining.
Step up to your station at the BBQ with The Freedom Ringer, Grillmeister and BBQ Fork – new hand-held zed-slaying solutions.
Subtlety not your thing? Well we have the Pyro Launcher and Starshank Launcher so you can blast zombies with fiery explosives.
Just like loud noises with pretty colors? You're in luck! The Block Rocker, Reign o' Fire, Bouncing Boris and XL Firework Shell offer even more options to turn a mission into a celebration.
If that's still not enough boom, you can also use the new Fireworks Crafting Station facility mod to craft additional fireworks or ammunition for your fancy new fireworks launchers. Also keep an eye out for a new wandering trader hosting a fire sale on these explosive new goodies. That's right, a good ole traditional fireworks sale.
Grab the Independence Pack today for $4.99 USD (or for free if you purchased State of Decay 2: Ultimate Edition); Xbox Game Pass members also receive a 10 percent discount on the Independence Pack. If that isn't enough to get you jazzed, the team also added to the existing game with a new update that focuses on non-firework content. In Update 2.0, get ready for 20 FREE new missions, nearly 10 new weapons, a "Rare Books" trader for new skills and plenty of improved gameplay in honor of the Independence Pack for ALL players. Did we mention it's free? To read more on that, please visit StateofDecay.com for the full patch notes and other things that aren't fireworks.
But wait, there's more! After wiping out the blood plague and celebrating your legacy with this festive pack, get ready for completely separate shenanigans in the upcoming Daybreak Pack this September. That all-new content lets you take the fight to the zombies, featuring an exciting new mode where you play as a well-equipped Red Talon soldier. You'll work to complete a challenging objective while protecting your fortified position against waves of zombies and freaks to earn new rewards and weapons. The Daybreak Pack is also included in State of Decay 2's Ultimate Edition.
If you haven't joined the community just yet, now's a great time to get in on all the action! In addition to playing it with an Xbox Game Pass membership, you can purchase the Standard Edition for $29.99 and the Ultimate Edition for $49.99., which includes both the Independence Pack and Daybreak Pack. As an Xbox Play Anywhere game, one digital purchase gets you both the Xbox One and the Windows 10 version of the game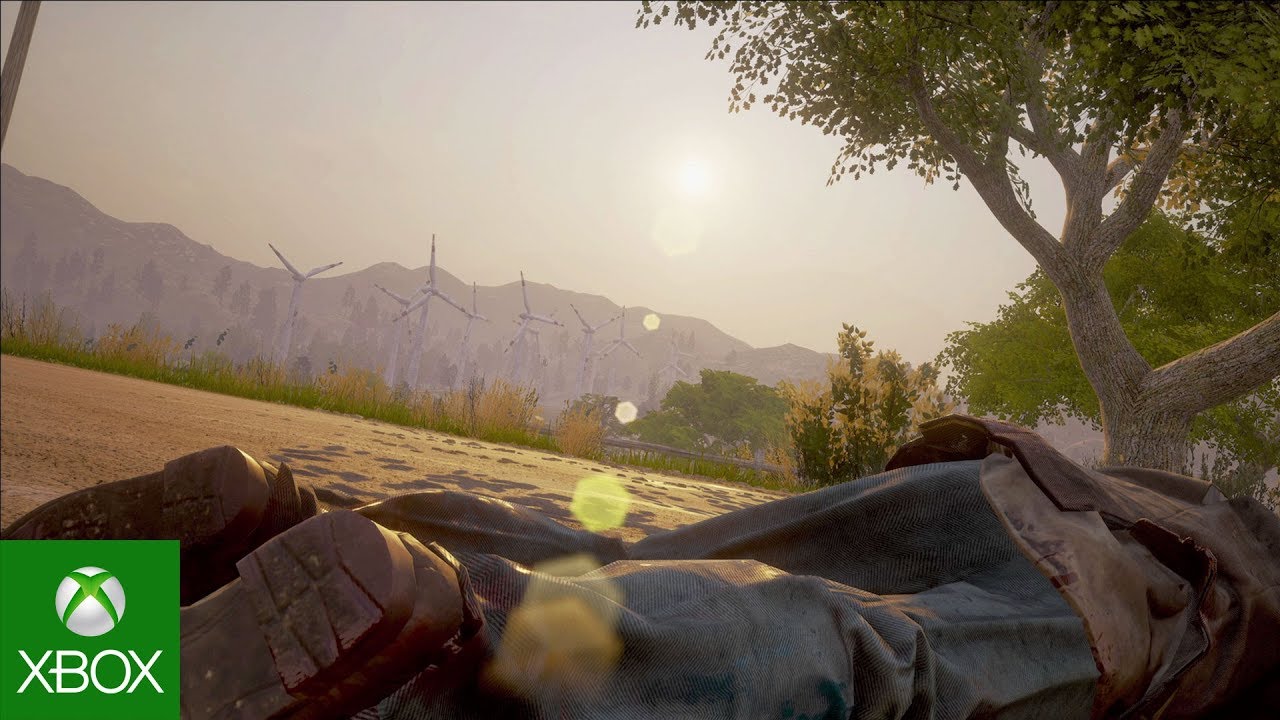 Take a handful of fireworks, a new ride, some casual rocket launchers and ask yourself the one question that matters this 4th of July – How Will You Survive?