Category:

Xbox Store
Overwatch: Origins Edition Is Now Available For Digital Pre-order And Pre-download On Xbox One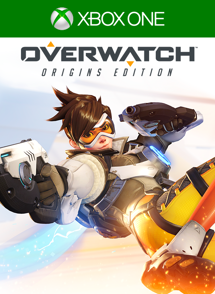 Content: Overwatch: Origins Edition
Check pre-order price and availability in your Xbox LIVE region
Game Description: You may pre-download this game, but it will not be playable until 12:01 AM EST on the release date (5/24/16).
Clash on the battlefields of tomorrow and choose your hero from a diverse cast of soldiers, scientists, adventurers, and oddities. Bend time, defy physics, and unleash a dizzying array of extraordinary powers and weapons. Engage your enemies in iconic locations from around the globe in the ultimate team-based shooter. Take your place in Overwatch…the world needs heroes.
This download includes the full game along with a wealth of content for Overwatch and other games from Blizzard's universes. Celebrate the origins of five Overwatch heroes with transformative hero skins, adventure in World of Warcraft with the Baby Winston Pet, battle in Heroes of the Storm with the Tracer Hero, and more!Pre-order Overwatch: Origins Edition and receive the Noire Widowmaker Skin.
Xbox One Pre-Order FAQ